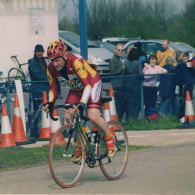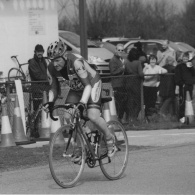 TREVOR MADDERN
Founder

info:
Trevor is the founder of Ciclos Uno and races all kinds of bikes in time trials, road races and on the track. In 1976 he was part of the team holding the tricycle competition record at 10 miles. In 1996 and 2001 he took Bronze at the World Masters Sprint in Manchester. He has had over 500 wins during his career.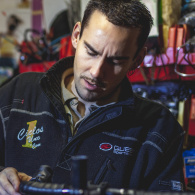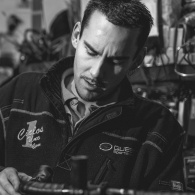 EWAN HENDON
Bike Mechanic / Wheelbuilder

info:
Ewan competes primarily in time trials. He was tandem '25' competition record holder (with Les Palmer) at 46' 44'' set on 27th September 1998. His latest saying is "The older I get, the faster I was!"Ewan is without doubt one of the very best Bike Mechanics and WheelbuildersIn the UK. His work is perfection indeed and what Ewan doesn't know about bikes from the early 60s to today's bikes isn't worth knowing. We are very lucky to have him here in our shop.